WhatsApp is a popular messaging service that has recently updated its features to take better advantage of large groups. The new updates will make managing, communicating and sharing with a larger audience easier.
This article will discuss what the new updates are, how to use them and the benefits of using them for larger groups:
How is WhatsApp Used?
WhatsApp is a popular messaging application used for communication around the world. It has quickly become one of the most commonly used applications for video and audio calling and instant messaging. As a result, WhatsApp's user base has grown steadily, including individuals, groups, and businesses worldwide.
The most common way individuals use WhatsApp is by sending messages to contacts in their contact list. This is made easy by its intuitive interface and group messaging feature, allowing users to easily communicate with others in their network. Users can also create group chats for conversations with more than one person at a time, making it perfect for staying in touch with friends or family.
What makes WhatsApp attractive to businesses, however, are its additional features such as voice and video calls and file sharing capabilities that allow teams to collaborate efficiently.
With its latest update released earlier this year, WhatsApp has made it easier than ever before to manage larger groups of up to 256 people at once – making it an ideal tool for teams or organisations of any size. In addition, through this update they have improved on their existing chat limits with options such as:
Moving members between different chats at once;
Muting annoying messages;
Creating read-only broadcasts;
Appointing admins who can control who else can join conversations;
Protecting conversations from unwanted guests with disappearing messages;
Sending location updates;
Increasing file sharing limits including documents up three times the original amount – allowing teams more freedom when collaborating remotely or even just chatting about fun stuff!
New Features
With the release of the latest update, WhatsApp has introduced several new features to make managing big groups easier. These features include adding descriptions and catchphrases to groups, adding admins to groups and limiting their access, restricting the ability to send messages, and improving mute notifications.
Let's take a closer look at these new features and see how they can help make WhatsApp better for big groups:
Group Video Calls
Group video calls on WhatsApp allow up to eight people worldwide to participate at once. All participants must have a compatible device (iOS or Android) and an active data connection, but no additional apps are needed.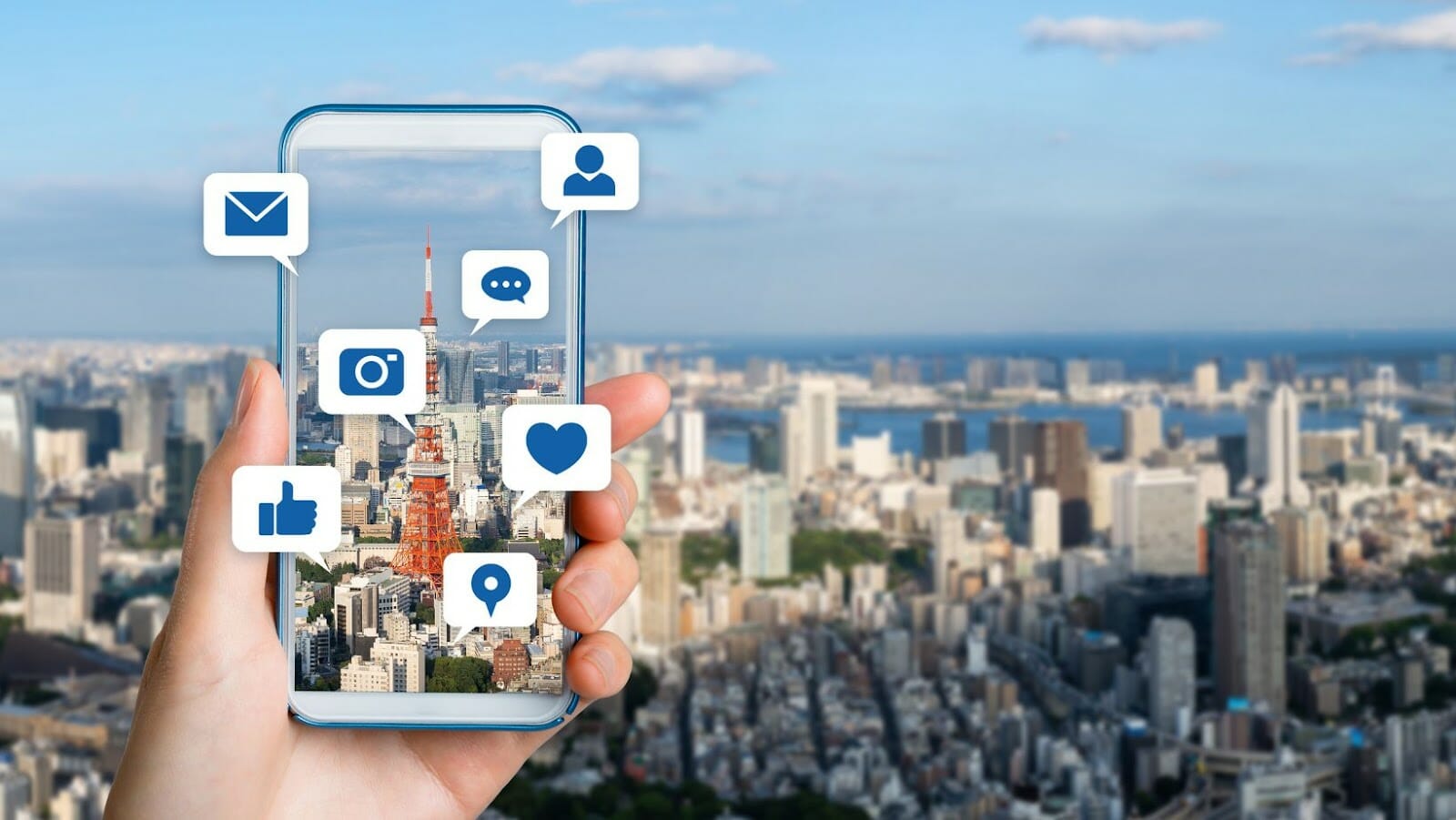 Once connected in the call, participants can chat and exchange messages as normal while in the call and share photos, videos and documents quickly and directly with one another. The call owner can also mute different participants at any time, making it a great feature for moderating large groups.
To join a Group Video call, simply:
Tap the 'Calls' tab on WhatsApp Home Screen
Tap the 'New Group Call' icon.
Add up to 7 more people from your phone contacts list or recent calls list.
The app will then connect everyone for an uninterrupted group conversation over video!
Group Chat
Group chats on WhatsApp just got a lot more useful. Now you can create groups of up to 256 people, with the ability to add, remove and rename users freely. End-to-end encryption is still enabled and end-to-end authentication of all participants also helps keep conversations secure.
You can now set up group invitation links to allow anyone to join your chat by simply clicking on the link (useful for adding alumni in alumni groups). Group admins can also mute messages, so only admins can send messages, archive chats and more – giving them more control over the conversation.
Plus, you'll be able to reply directly in group chats, making it easier for everyone involved in the conversation to keep track of what's being said. Group descriptions have also been added along with searchable group mentions – both great additions for keeping regular conversations organised and professional.
Overall this update makes it a lot easier for large groups or businesses conducting business over WhatsApp to stay organised and keep their conversations private at the same time.
Group Invites
WhatsApp recently upgraded its app to help support large group chats. The app now allows users to create an invite link which can be used to add people quickly and easily into a WhatsApp group chat.
Invite links can be shared via SMS, email, social media, or copy and paste the invite link to add new members.
This feature is particularly beneficial for bigger groups since users can use the link anywhere without having access to all the phone numbers in their contacts. The invite links will also expire after some time as a security measure and are unique for each group. Group admins also have more control over who joins their group as they must approve members they do not know before they become part of the conversation. This ensures that someone in the group verifies new members before being allowed access.
WhatsApp Gets Better for Big Groups
WhatsApp recently rolled out new features to make communicating easier for large groups. This includes group video calls, message scheduling, and improved search options.
These new features have several benefits to make group conversations more efficient and convenient. In this article, will look into the details of the new features and discuss their benefits:
Improved Communication
WhatsApp has now made it easier for groups to communicate efficiently and effectively. By adding up to 256 people to a group, users can better connect with friends, family members, coworkers, or classmates.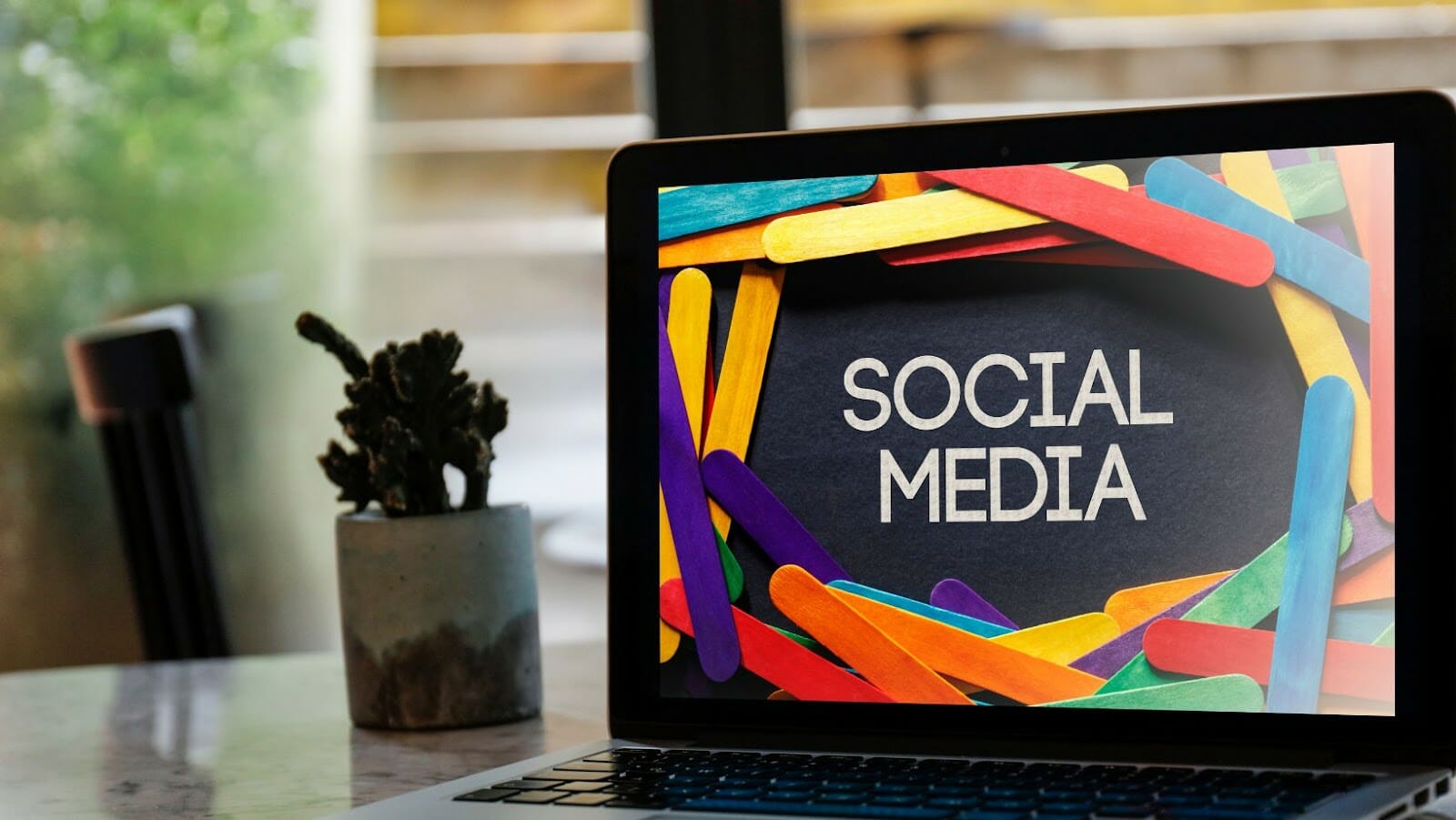 The ability to set an "Admin" within a group further adds to this beneficial update since there is now an individual responsible for managing and moderating the group's communication. Additionally, all new members will view the previous messages in their chat window. Hence, there are no spoilers if they join the group after a discussion has already taken place.
Full Protection from Spam
Limiting the number of participants while also moderating conversations ensures full protection from any unwanted conversations or spam messages appearing in groups of over 256 users in the past. This way, only users with an invitation link can join and keep out unwanted contacts or second accounts that appear legitimate but may be spreading malicious content or hacking into private conversations.
Better Organisation of Large Groups
Group chats will be automatically sorted by active members; those with whom you regularly interact being placed at the top as your main contacts. Everyone else will then follow below created two categories; "active" and "others" – allowing a sense of organisation when conversing in large chats where many people contribute daily. In addition, simplifying this reduces confusion when searching for specific conversations or attachments sent between participants as they are quickly accessible regardless of their location within the conversation space.
Easier Collaboration
The new updates to WhatsApp make collaboration easier and more efficient. Group members can now assign tasks to specific people in the group, create polls and surveys, create sub-group conversations with chosen members, and more. These features provide a great way to ensure members stay on task, take initiative when needed, and share their progress. In addition, these features help keep everyone organised and empower members within the group setting by allowing them to gain recognition for their ideas.
With the new task assignments chat feature, groups can easily divide tasks among members or manage tasks for a project. Additionally, users can assign multiple people to one task so everyone can pitch in or combine their ideas for success. The process of creating quick polls and surveys is simple too. It just requires developing questions and sending out the polls or surveys with participants being able to reply with their responses easy enough for all group members to see any answers given by others quickly and conveniently. This makes tracking any data gathered through such exercises much easier and allows projects or events within groups to be executed smoothly.
Overall, groups looking to become more efficient can rest assured that they are provided with the tools they need; they just need everybody to engage in order to accomplish successful results through collaborative efforts!
Enhanced Security
As promised, WhatsApp's recent updates enhance the security of conversations among large groups. In addition, the app's new features come with a suite of security protocols designed to protect the privacy of group members.
For starters, WhatsApp now includes end-to-end encryption for all group chats and calls. This ensures that even administrators can't access or read someone else's messages without their consent. Users can also remove participants from their group with just one click and quickly revoke invite links sent to outsiders. Furthermore, admins now can restrict who can change a group's subject or icon, helping foster better moderation and preventing malicious behaviour.
These measures provide additional peace of mind for those participating in larger WhatsApp chats and offer further assurance regarding the security of confidential conversations over this popular messaging platform.
Summary of the New Features
WhatsApp has recently launched a new set of features designed to make group communication easier and more efficient. These features include adding an "@all" tag for quick message broadcasting, improved search capabilities, and the option to directly add an admin to a large group chat.
The "@all" tag allows users in large groups to quickly send a message to everyone in the chat with one simple tag. This is much faster than manually adding each user whenever you want to broadcast your message.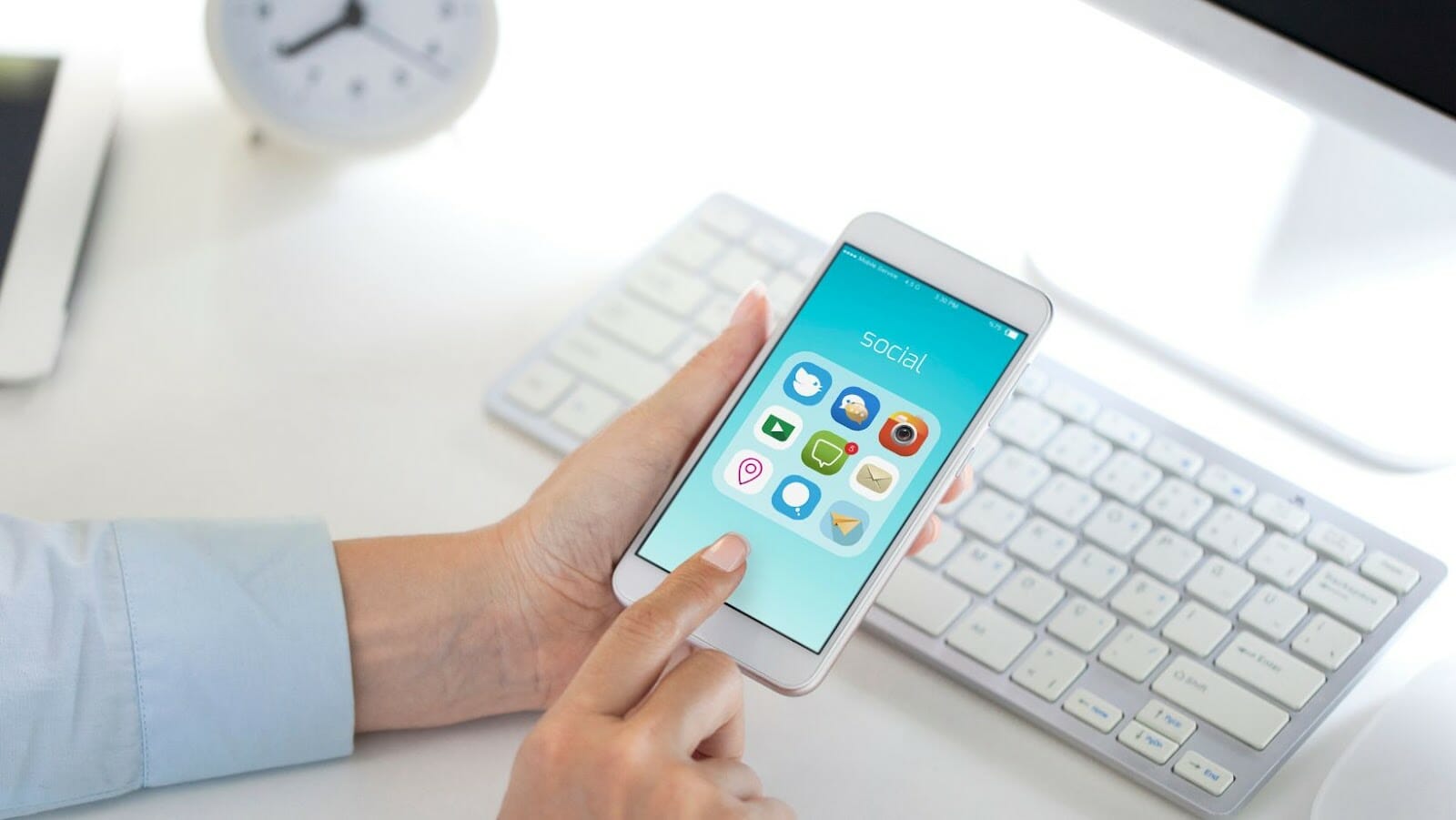 In addition, there have been substantial improvements made to search tools so that users can easily find any past messages or media by keyword or phrase. Last but not least, WhatsApp allows admins of larger groups (over 150 people) to directly add other administrators; this is much faster and simpler than manually adding each admin and helps manage group size more effectively.
These features provide users with powerful new abilities to manage their group chats and make conversation smoother over large numbers of people.
Final Thoughts on WhatsApp's New Features
As Facebook-owned WhatsApp gears up to provide more features for users of the popular messaging platform, their focus on improving group interactions and connections is evident. The introduction of QR codes, group video calls and message forwarding limits has made it easier to communicate in large groups. These features have been designed to help increase collaboration and improve communication between users, making WhatsApp a great choice for staying in touch with family, friends and business associates.
In addition to these useful new features, WhatsApp offers end-to-end encryption security for private conversations and two-step verification for added account protection. From improved privacy measures to more efficient ways of interacting with large groups, WhatsApp constantly strives to provide an optimal user experience.
With these new tools, users can create a more meaningful connection within their networks and stay better connected with their loved ones from anywhere in the world. The platform will continue to develop its interface even further as technology evolves, allowing for even more security measures and support for a wider range of services including voice or video calling. Overall, it is clear that Facebook-owned WhatsApp has made significant improvements to offer its users the best experience that they can offer.
tags = whatsapp new communities, 32-person video chats, whatsapp giant grup, meta whatsapp, house multiple related groups, bigger organizations of people, WhatsApp spin, admins can share updates, updates for entire community, india covid19 whatsappjain theverge, social covid19 whatsappjain theverge, social india covid19 whatsappjain theverge, whatsapp announcements channel, meta new features, improve day-to-day communications, new in-chat polls