It has been more than 40 years since the first horror video arcade game. Yet the genre is still very popular. We love playing scary video games because, on a deeper level, these games tap into our fears about the unknown and death. Hence, we subject ourselves to a dose of abject fear each time we play Five Nights at Freddy's or the Resident Evil series. But lets look further into the reasons why horror games are such a popular genre.
The Safety
Scary video games give you a chance to experience negative emotions in a safe context.
As you play the game, you slowly immerse yourself in the characters and the environment.
This leads you to forget that it is just a fantasy after all. While you are in the driver's seat of a horror video game, you can enjoy experiencing and interacting with horror without being in any real danger.
The video game gives you a safe environment to enjoy all aspects of a scary game. You can focus on the plot, characters, gameplay, and sound design while experiencing fear, disgust and angst at the same time.
The Thrill
Why do we like getting scared over and over again?
After experiencing intense fear, we immediately feel an uptick of emotions that excites us. It is a mix of the rush and thrill of scary moments that keep us coming back to horror video games.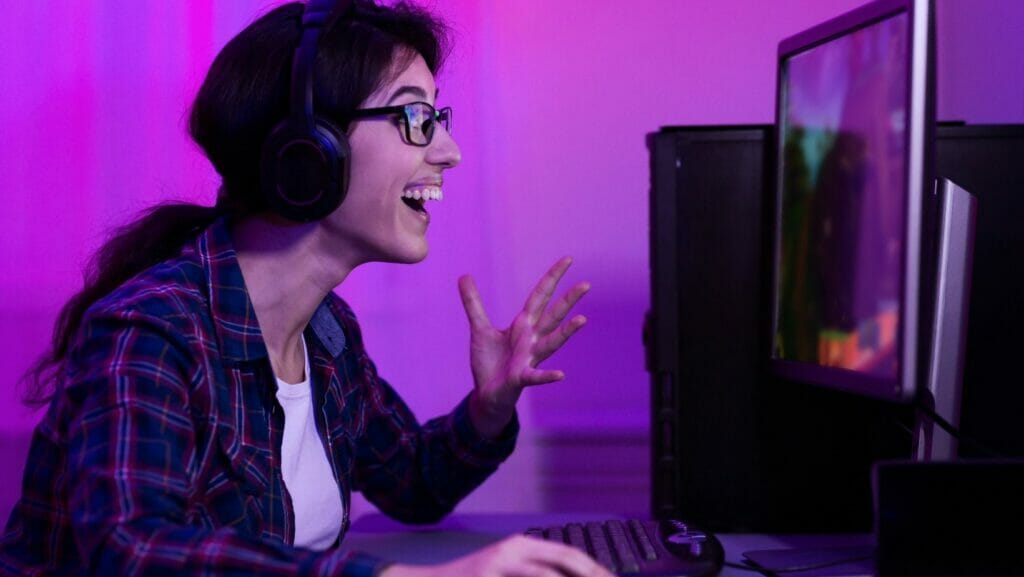 In psychology, this is called the Excitation Transfer theory. Immediately after a scary moment ends, you will either laugh or feel a rush. This is an example of excitation transfer. This feeling can be so intense that it makes us want to keep doing more of what scares us, be it scary movies or horror video games.
Sound Design
Scary movies and video games thrive almost completely on the atmosphere that they create. A key part of that atmosphere is the visual and sound design. As many games take place in a dark, dingy room with little information, the tension is only made worse by the nerve-racking use of sound.
Great horror games are the best places to find excellent use of sound to incite fear and angst. The ambient noise, murmur, creaks, clanks, and sounds of the enemies, together with its soundtrack, all contribute to the dread, tension, and lurking fear that the game offers.
Interesting Characters
We know that scary games give us the rush and thrill of scary moments with their eerie atmosphere and excellent sound design. These make our skin crawl in fear and awe. However, it is the characters, themes and stories that get us emotionally invested in the games that we play. This allows you to deeply empathize with the characters during the game.
Therefore, whether you are playing Outlast, or a scary online casino game like the Ghost Slider slot, it is the detailed character design which really immerses us in the game and keeps us hooked. Thanks to the attention to detail, by the end of each game, you would have delved into the darker and murkier side of horror games.
Social Aspect
No matter how you feel about playing scary video games, playing them with your friends is a different experience altogether.
Playing together gives you a chance to get scared together and laugh about it later. Furthermore, you can compare notes with each other about the scary things in the game and see how each person reacts to these things.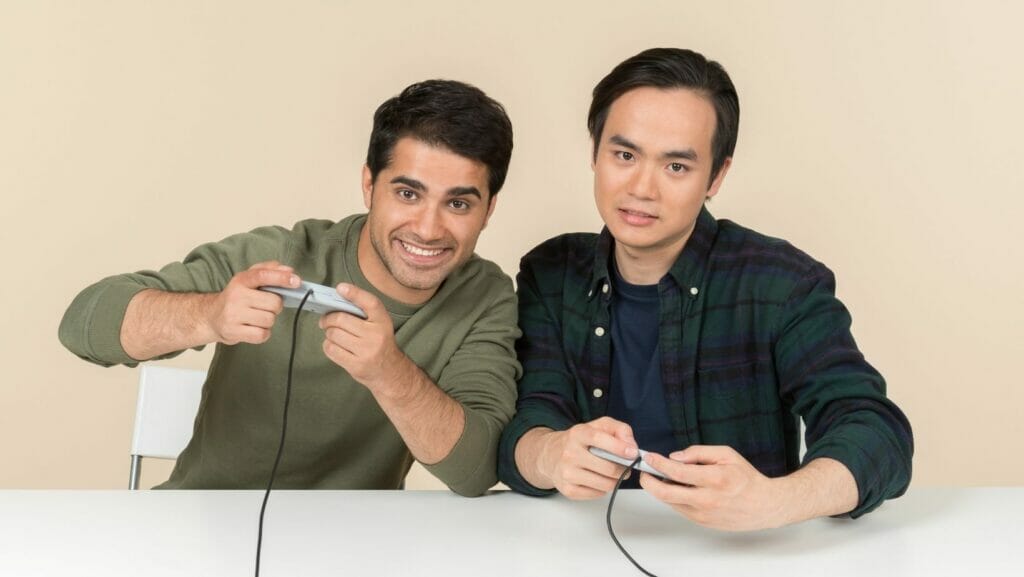 Games like Until Dawn or the Dark Pictures Anthology are perfect games to play with your friends.
You will find that it is always fun while comforting at the same to play scary genre games together.
Conclusion
Scary video games are a very popular genre. They give us the instant reward of being afraid while providing a potent form of escapism. When you face and overcome your fears, even if it's only in a video game, you will experience the rush immediately afterwards. That feeling is rewarding enough to keep you coming back for more.