Cristiano Amon, Qualcomm's incoming CEO, has recently discussed his plans to address the ongoing global chip shortage. This shortage has adversely impacted many industries, including the automotive and smartphone industries. His unique perspective on the current situation provides insight into how Qualcomm plans to tackle this issue and position itself for success in the future.
Let's look closely at what Cristiano Amon has said about this critical problem.
Qualcomm's Incoming CEO Cristiano Amon On The Global Chip Shortage
Qualcomm Incorporated is a world-leading telecommunications technology company founded in 1985. Operating in more than 175 countries and headquartered in San Diego, California, the company is a global leader in developing and commercialising products and technologies based on advanced wireless technologies such as 5G, 4G and LTE. A Fortune 500 company, Qualcomm is an innovator in semiconductor technology dedicated to helping their customers meet the ever-changing needs of the mobile industry.
Qualcomm's portfolio of products includes:
Integrated chipsets that are necessary for advanced cellular communication technologies like 5G.
Radio frequency front-end solutions (RFFE) used for transmission of advanced mobile device signals over air.
Software solutions for cellular telephone networks to operate data flows efficiently.
Exclusive licensing arrangements for valuable intellectual property related to advanced wireless communications standards such as CDMA (Code Division Multiple Access), GPRS (General Packet Radio Service) and UMTS/HSDPA (Universal Mobile Telecommunications System/High Speed Downlink Packet Access).
Patent licences about innovative cellular handset designs.
Moreover, their engineering team has extended its capabilities into digital multimedia development, including mobile device applications for cameras and displays. Qualcomm also develops software tools application developers use to create new products and applications compatible with existing wireless systems. By investing heavily in research & development activities around its core wireless business, Qualcomm continues to push forward the boundaries of what is possible with wirelessly connected devices.
Overview of the Global Chip Shortage
The global semiconductor shortage, a key supplier of components for electronics ranging from TVs to smartphones to cars, has been a persistent challenge for the tech industry. Companies from Qualcomm and Apple to GM, Dell, and Nintendo have all had to grapple with tight supplies due to a surge in demand caused by the pandemic. The shortage has caused delays in product releases and pushed up costs for components as chipmakers struggle to meet demand.
Incoming Qualcomm CEO Cristiano Amon said he is "very optimistic" about the outlook for the global chip shortage over time. He believes technology innovation can help alleviate supply chain pressures that have contributed to this current situation through improved efficiency and increased capacity. Additionally, he says that collaborations between companies are essential in addressing the longer-term challenge of matching demand with availability. He is confident that these measures can ease bottlenecks across multiple industries and make products more accessible and affordable globally.
Cristiano Amon's Role
Cristiano Amon is set to become the new CEO of Qualcomm, a leading developer and manufacturer of communications, semiconductor, and mobile technology products. With his new role, Amon intends to address the global chip shortage problem and take the company to the next level.
In this article, we will discuss Cristiano Amon's role in addressing the global chip shortage and his plans for the company.
Amon's Career and Background
Cristiano Amon, an 81-year veteran of Qualcomm, Inc. recently took up the position of the company's CEO in March 2021.
Amon is an electrical engineer with a degree in electronic engineering from the University of Buenos Aires and a master's degree from the Massachusetts Institute Of Technology. He joined Qualcomm in 1995 as chief operating officer and served as president of its wireless chip business for 10 years before becoming president of the entire operation in 2017.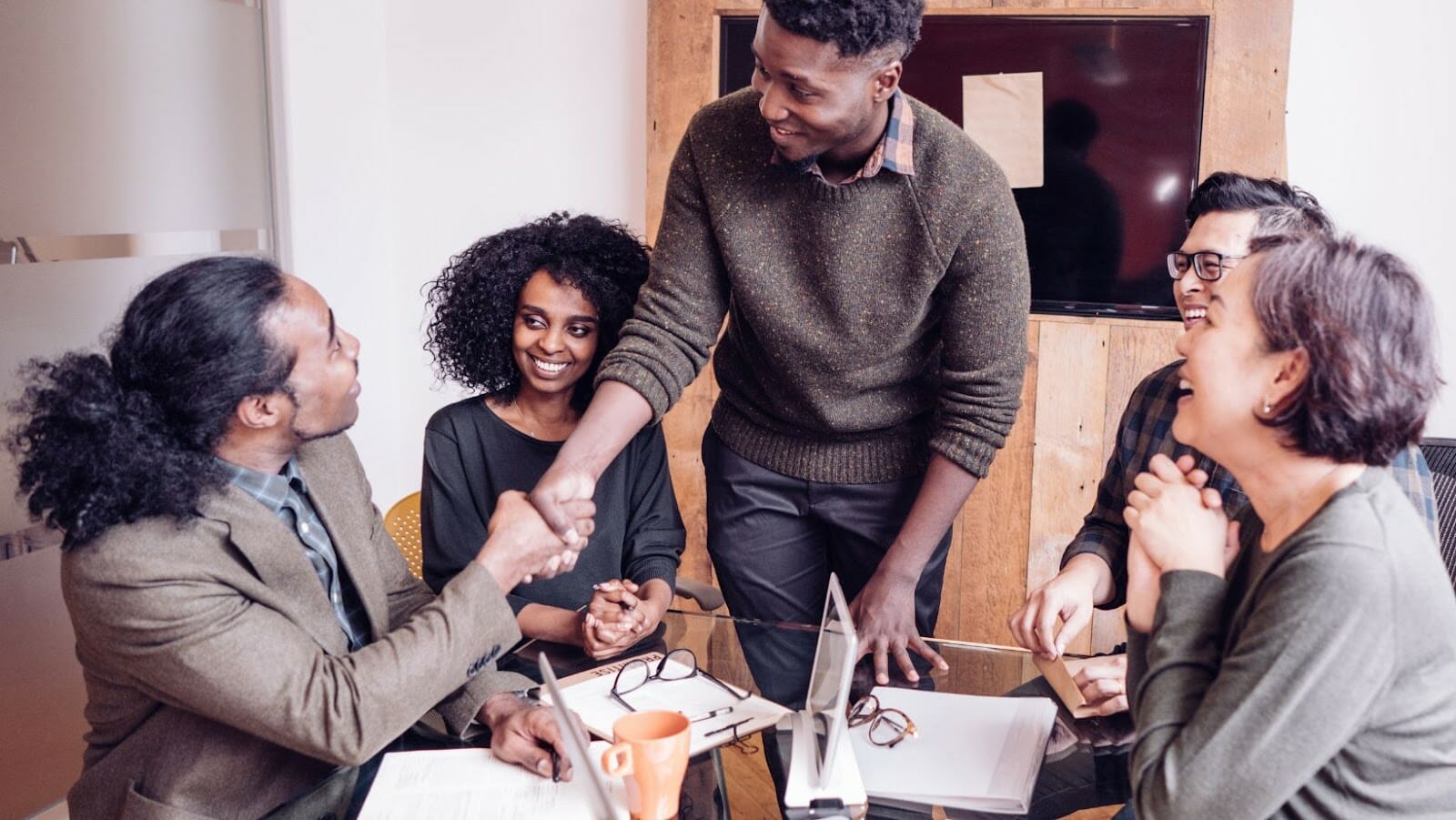 Since taking office, Amon has taken on a monumental task: finding solutions to address an industry-wide semiconductor shortage that threatens to strangle consumer technology production worldwide. His focus has been solidifying a new wave of chip supply chains that will meet demand both now and in future generations.
At Qualcomm, Amon's experience and technical savvy give him an edge when dealing with complex global issues concerning procurement, supply chain logistics and manufacturing processes. Having worked at Qualcomm since its early days as one of the world's leading semiconductor manufacturers, he is adept at handling multiple ongoing industry projects. In addition, he likes to connect with colleagues worldwide who share his vision of how technology can help people stay connected and improve lives for everyone involved.
Amon's Vision for Qualcomm
Since being appointed Qualcomm's CEO in June of 2020, Cristiano Amon has focused on helping the company address the global chip shortage. The semiconductor supply chain has been hit hard by the COVID-19 pandemic and other factors such as increased demand for consumer technology devices and ongoing trade tensions. As the shortage continues to affect different sectors from technology to automotive, Amon has a clear vision for how Qualcomm should navigate it – and long-term goals to ensure its success.
Amon strongly believes in investing in research and development (R&D) to improve existing technologies and develop new ones to help further their business reach and meet demand. For example, Qualcomm plans to launch its new Snapdragon 750G processor soon, a breakthrough 5G chip expected to provide improved performance and energy efficiency compared to existing models. Taking advantage of advancements in artificial intelligence (AI) is another priority for Amon; Qualcomm expects its Snapdragon AI engine processors to drive advanced experiences across next-generation mobile gadgets, including gaming laptops and foldable 5G phones. Additionally, Amon is committed to working with their partners – especially those in automotive –to address the chip shortage that has impacted several industries across the globe.
Going forward, Amon seeks to steer Qualcomm towards becoming more innovative than ever before. By encouraging innovation internally among employees at all levels and externally through partnering with industry leaders worldwide, he hopes that together they will be able to offer products and services tailored more precisely around customer needs—ultimately helping them weather any future disruptions or changes in market conditions.
Impact of the Global Chip Shortage
The global chip shortage has been causing issues for many businesses in the tech world, but none more than Qualcomm. With the incoming CEO, Cristiano Amon, taking the reins and being faced with this challenge, it presents a unique opportunity to analyse the impact of the global chip shortage.
This article will discuss the various impacts of the global chip shortage on the company and what impact this could have on the industry as a whole:
Shortage's Impact on the Technology Industry
The global chip shortage is having a significant impact on the technology industry. Industries from automotive to consumer electronics are struggling as key suppliers of semiconductors cannot keep pace with the increased demand for integrated circuits. This supply/demand imbalance has caused an estimated loss of billions of dollars in revenue and thousands of layoffs in technology.
Cristiano Amon, Qualcomm's incoming CEO, believes that the chip shortage is creating further pressure on the tech industry and affecting both existing and up-and-coming companies. He states that new startups have difficulty accessing chip supplies due to shortages – especially integrated circuits used in many modern devices such as smartphones and video streaming systems.
It's not just startups that are feeling the crunch either. Established businesses face additional costs due to competition for chips among multiple industries, typically leading to price increases and compromised supply lines. In one stark example, lead times for some processors have risen from six weeks to up to 22 weeks this year alone – nearly quadrupling the wait time for critical components needed for production.
Qualcomm's new leadership has articulately observed that this global chip shortage comes at a difficult time when companies are trying to revive their businesses post-pandemic lockdowns by introducing newer technologies such as 5G networks or artificial intelligence in their operations. In addition, industry stalwarts like Apple are facing delays when launching new products due to chip shortages, forcing them into alternative measures such as using older components instead of waiting for newer chipsets or delaying product launches altogether.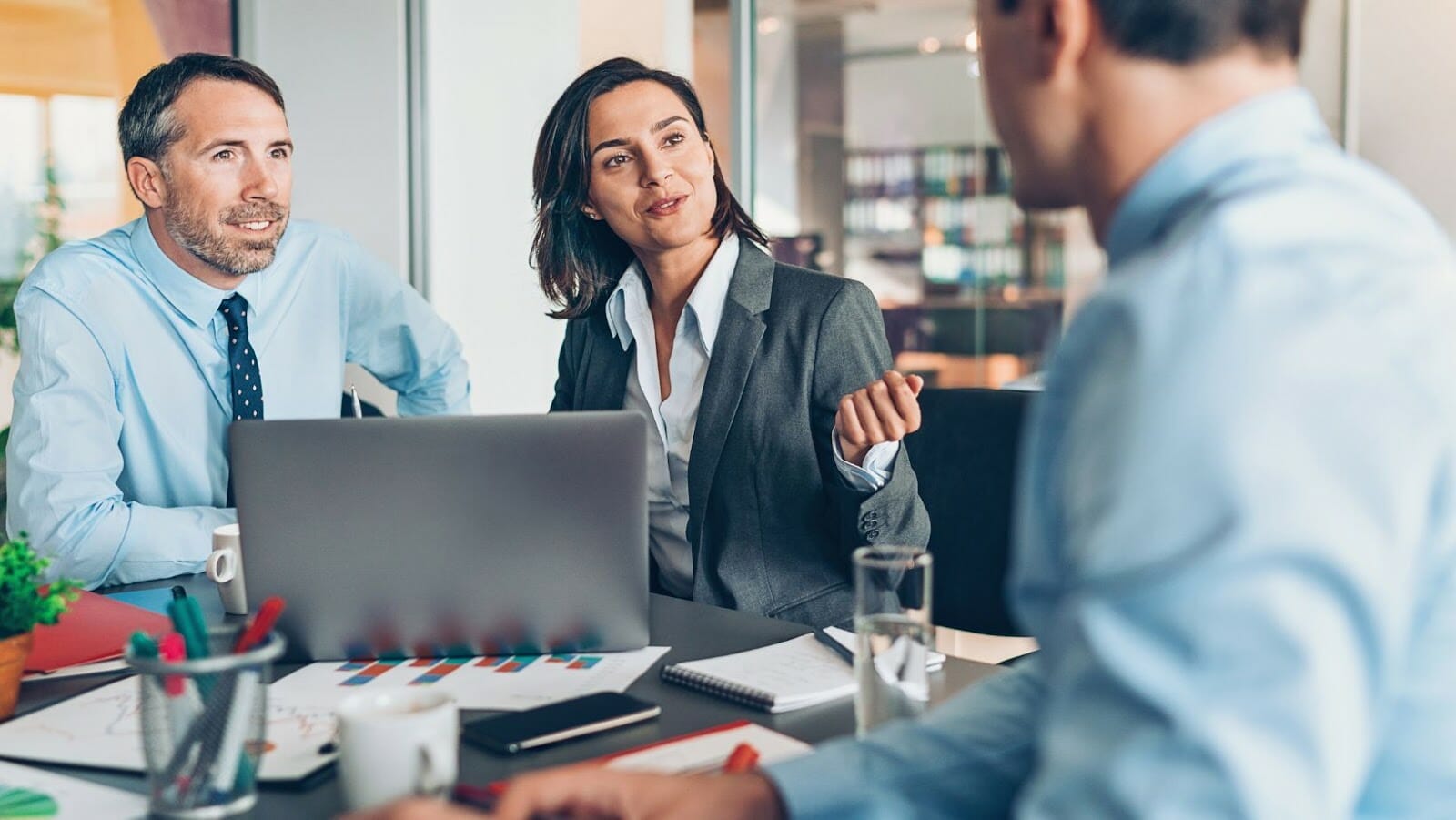 Considering these market conditions with few indications of improvement soon, firms across many industries will need innovative solutions if they hope to survive the global semiconductor drought over what looks like multiple quarters ahead.
Challenges Facing Qualcomm
The global semiconductor chip shortage has created significant challenges for Qualcomm and its incoming CEO, Cristiano Amon, who is facing the challenge of rebalancing the company's chip production strategies to meet customer demand while remaining profitable.
Qualcomm has struggled to adjust its fabrication processes significantly due to limited capacity, with prices increasing due to the market imbalance created by fierce competition among buyers. Additionally, many companies have turned to third-party suppliers instead of Qualcomm to acquire stable chips supplies. This threatens Qualcomm's position as a leading supplier in the industry and further impacts its profitability.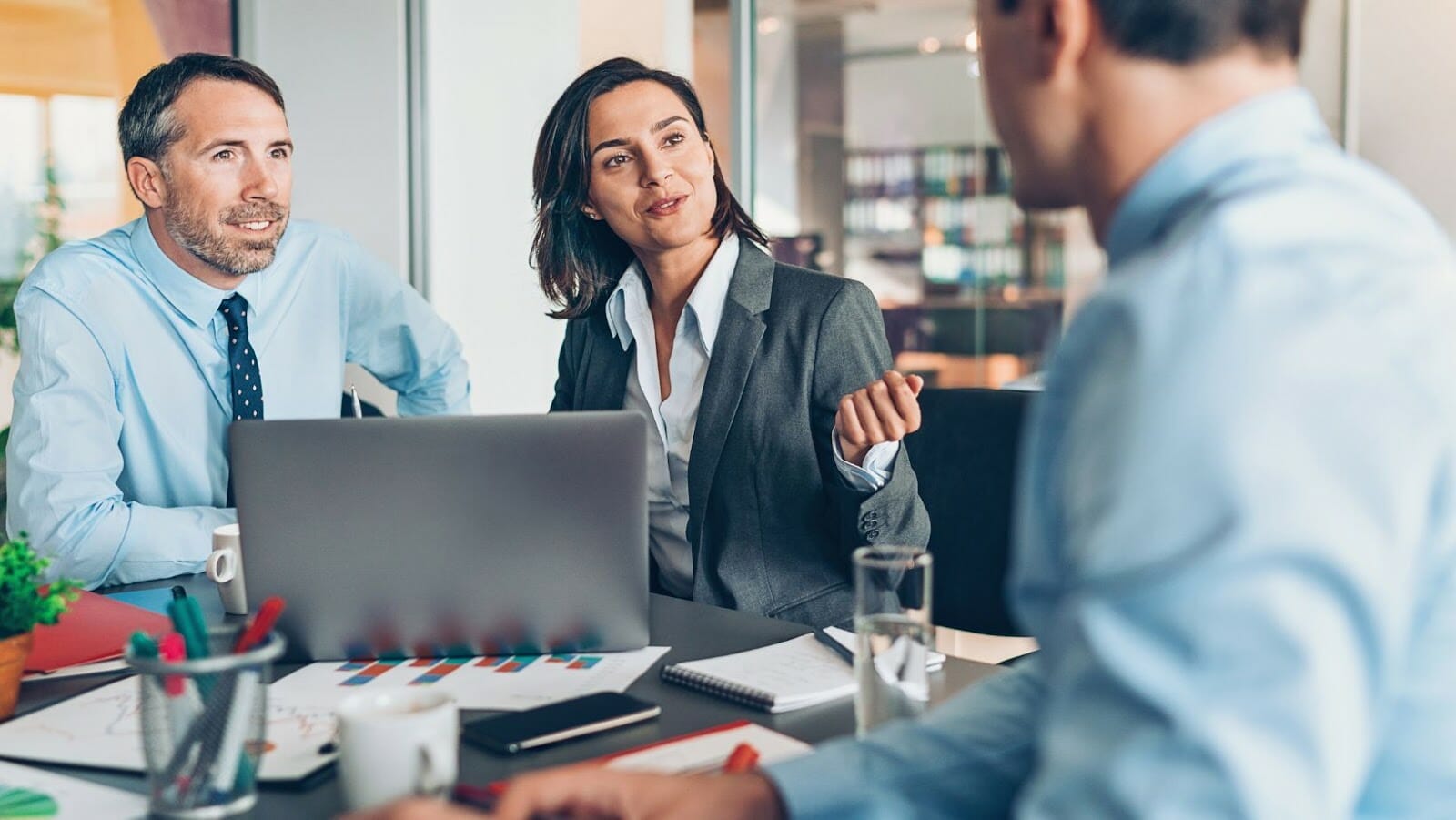 Another challenge for Amon is creating a strategy for future growth that will be resilient and secure despite current market conditions. His task must include creating efficient supply chains with new partnerships and innovative process improvements to create long-term success regardless of any potential further disruptions. The goal is to optimise growth while avoiding future downturns due to unexpected events such as those that have arisen with this issue.
Finally, Amon must devise strategies to entice customers away from competitors' offerings and back towards Qualcomm hardware – something dependent on product quality, innovation, convenience and price – among other factors.
Solutions to the Global Chip Shortage
The global chip shortage is a major concern for many industries and has become increasingly pressing as the demand for chip technology continues to rise. The shortage has led to production delays and a shortage of products such as smartphones, tablets, laptops, and gaming consoles, to name a few.
Qualcomm's incoming CEO Cristiano Amon has addressed the issue of the global chip shortage and his solution is the focus of this article. But, first, let's discuss the potential solutions to this global problem and how Qualcomm's incoming CEO can help to mitigate the situation:
Increasing Production Capacity
Increasing production capacity is one of the key solutions to the global chip shortage. As a result, companies such as Qualcomm, a leader in the chip industry, are working to increase their production capabilities and meet customer demand. To this end, their incoming CEO Cristiano Amon has outlined plans to rapidly expand 5G production and increase company-wide manufacturing output.
Qualcomm's strategy for addressing the chip shortage involves multiplying existing assets and heavily investing in new facilities and technologies. They are using a multi-pronged approach that includes:
Increasing existing fab capacity
Deploying new fabs with increased layers of In/FinFET technologies
Raising production rate at these sites
Partnering with foundries and external suppliers to limit delivery time on chipsets
Creating dedicated lines that allow them to quickly produce targeted components
Testing out different processes to maximise cost efficiency while maintaining quality standards
Aside from merely expanding production capacity, Qualcomm remains committed to taking the right steps when responding proactively to address underlying issues.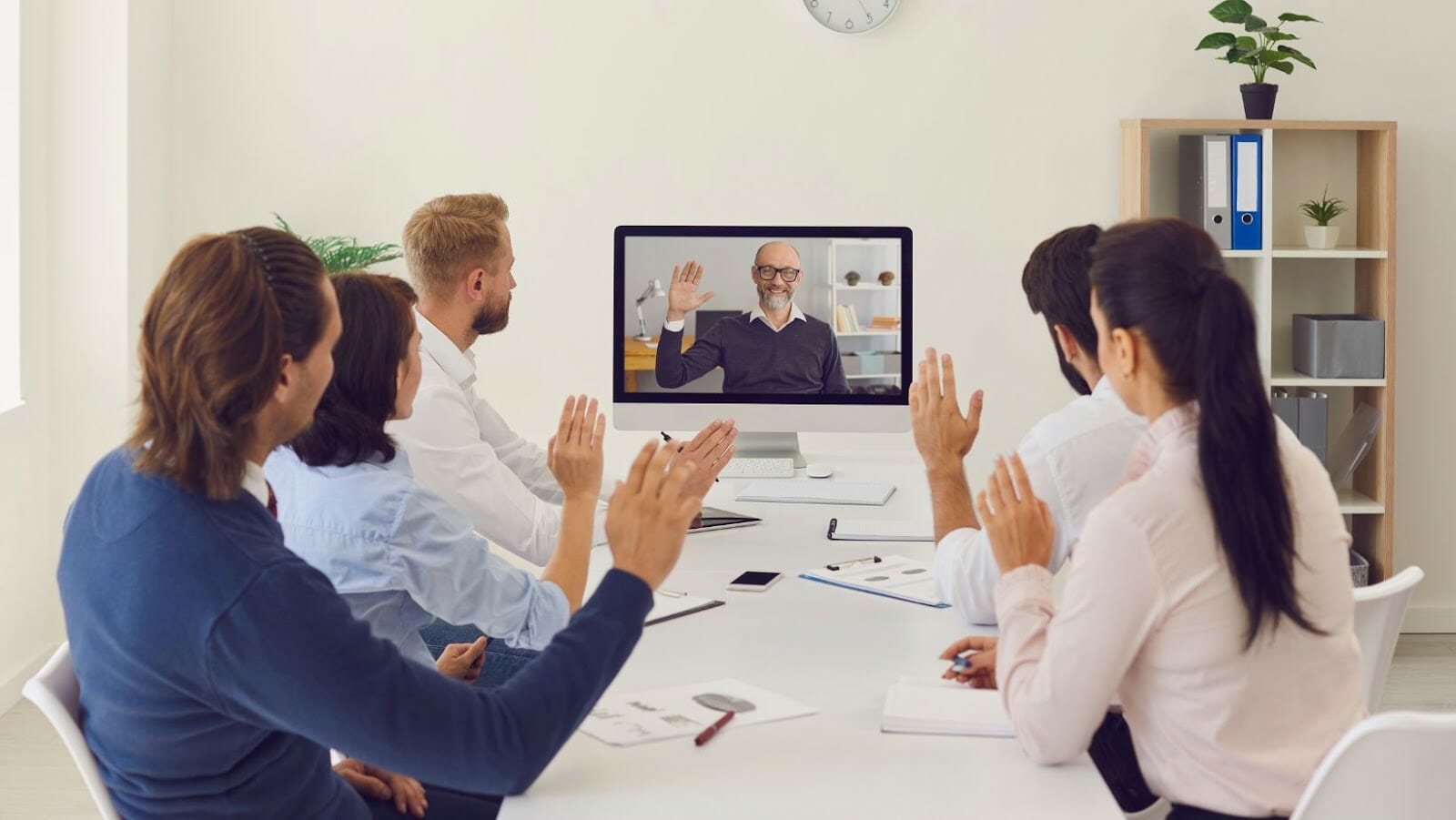 For example, executing plans that ensure supply chain visibility; investing in "zero wafer" technologies; deploying automation solutions; focusing relentlessly on renewable energy programs; finding alternative sourcing options; and introducing new manufacturing capabilities across their global ecosystem are all part of their near-term roadmap.
Alternative Technologies
Alternative technologies offer a possible solution to the global chip shortage. Qualcomm, the world's largest mobile chipmaker and incoming CEO Cristiano Amon, are already exploring different pathways towards meeting the high demand for semiconductors.
Qualcomm is looking into extreme ultra-violet (EUV) lithography, which provides much higher resolutions than traditional photolithography. This approach would allow a much larger array of transistors to be cut from an individual roll of silicon wafer. The result would be smaller chips that perform better and require less power. Additionally, EUV lithography is not limited to a specific process size – it can be used in the manufacture of 5 nm processes as well as more traditional 28nm nodes.
Quantum computing could also be explored to improve current semiconductor development. Quantum computing uses qubits instead of regular bits to provide immense computational power—10x more than classical machines can do today—at less energy cost and higher speeds than current microprocessors using CMOS technology. With specialised quantum systems developed specifically for microchip manufacturing, computational speed and efficiency could easily become 10x greater than what we have right now with classical semiconductor design and production methods, providing a more sustainable way to tackle the global chip shortage and ensuring that supply meets demand going forward into the future.
Government Intervention
The global chip shortage has become a major issue for many industries, and has resulted in major product delays and delivery problems. To address this crisis, some governments have implemented regulations to step in and help manage the situation.
President Biden recently announced over $50B of new funds in the US to create an American-made semiconductor industry as part of his 'Made in America' plan. This move will help fund several efforts across the industry from research and development to building chip fabrication plants – all to maintain US dominance in this field.
Additionally, many countries are implementing plans that are specific to their needs. For example, Japan is encouraging greater investment in technology-related fields by offering tax incentives to corporate entities that invest at least 10 billion yen into chip fabrication equipment over the next two years. India also recently announced plans for its national semiconductor policy to boost domestic production and create employment opportunities in this sector.
To ensure these investment programs are successful, governments worldwide should focus on collaborating with private industry players and academic institutions on research projects aimed at advancing chip manufacturing technologies while supporting existing ones through incentives such as tax breaks or regulatory leniency. The ultimate goal would be an improvement in all aspects of production including low complexity chipsets, design optimization and process innovation that can all help lower costs while ensuring reliable delivery times of critical components across global industries.
Conclusion
The global chip shortage is an ongoing concern for the tech industry. Qualcomm's incoming CEO, Cristiano Amon, has been vocal about the importance of finding a solution and the company is actively looking for solutions.
While there are no easy answers, it is important to stay on top of the latest news and developments in the semiconductor industry to keep up with the latest trends and understand how they will impact the industry's future.
Summary of Amon's Vision
Cristiano Amon, Qualcomm's incoming CEO, recently discussed his vision for the company and its role in the global chip shortage. Amon noted that Qualcomm has taken proactive steps to identify and analyse the chip shortage issue, ultimately finding that sufficient supply remains the key challenge. Going forward, he highlighted that one of Qualcomm's main goals is to equip their manufacturing partners with the right tools and support to ensure adequate production of their cutting-edge products across various industries.
Amon also stressed the importance of long-term planning to ensure sustainable scalability.
In addition to addressing the supply chain challenges, Amon also outlined his plans for enhancing regional collaboration and fostering a more diversified global workforce. His five-year plan includes:
Introducing more comprehensive R&D and engineering scholarship programs.
Completing regional audits to assess workforce diversity data points.
Leveraging key financial resources to provide access to emerging technologies for underrepresented employees.
Introducing new initiatives that engage employees from all levels within organisations to foster an inclusive environment.
It is encouraging to see Amon's commitment toward resolving this complex issue through proactive problem solving strategies as opposed to reactive reactionary policies which could potentially exacerbate existing conditions. In summary, Amon reiterated Qualcomm's commitment to leading from the front through robust collaboration with partners worldwide and nurturing an environment where technology remains available while maintaining cost efficiency without compromising quality or compromising employee safety interests.
Final Thoughts on the Global Chip Shortage
As CEO of Qualcomm, Cristiano Amon has been vocal about the current global chip shortage. The current shortage is due to various factors, including increasing demand for consumer electronics, particularly in the 5G market. Overall, this global chip shortage could disrupt not only Qualcomm's supply chain but also those of other businesses and manufacturers.
This global chip shortage is expected to profoundly affect the technology industry and worldwide economic growth. As such, companies like Qualcomm need to stay ahead of changing markets and invest in long-term strategies that ensure their continued success. This may include exploring more advanced technologies such as artificial intelligence and machine learning that can improve efficiency in production workflows and ultimately reduce impact from these shortages in the future. Lastly, since large firms in Asia own most semiconductor fabrication plants, there needs to be an increased emphasis on investment in US-based facilities to increase competition and improve access to essential components like chipsets.
In conclusion, while this could be a difficult period for many companies worldwide soon recovering from COVID-19 related disruptions, they must remain mindful of potential issues such as the global chip shortage to ensure sustained success during these uncertain times amidst ever-evolving technological advances and market shifts.
tags = qualcomm ceo, global chip shortage, ceo interview, global impact of chip shortage, ceo chipmaker, interview qualcomm ceo cristiano nvidiaarmtibkencnet, interview qualcomm cristiano amon nvidiaarmtibkencnet, interview qualcomm amon nvidiaarmtibkencnet, interview ceo cristiano nvidiaarmtibkencnet, interview cristiano nvidiaarmtibkencnet, interview ceo nvidiaarmtibkencnet, interview cristiano amon nvidiaarmtibkencnet, interview qualcomm ceo nvidiaarmtibkencnet, interview qualcomm ceo cristiano amon nvidiaarmtibkencnet, interview qualcomm nvidiaarmtibkencnet, interview amon nvidiaarmtibkencnet, computer hip, tech chip, semiconductor shortage, qualcomm incoming ceo