What is Twitch?
Twitch is an American video live streaming platform created in 2011, run by Twitch Interactive, a subsidiary of Amazon.com Inc. The platform mainly focuses on video game live streaming but offers other categories like music broadcasts, creative content, and "in real life" streams.
How is Twitch used?
As a live streaming platform, users can use Twitch for a variety of purposes.
E-sport tournaments: It is possible to hold video game championships through Twitch. In 2012, Twitch was the official broadcaster for the League of Legends Championship. It has also aired Rocket League tournaments since 2016, organized by Psyonix.
Charity streams: Twitch broadcasters use the platform to promote and raise funds for different charities they support. In October 2021, a French project created by Adrien Nougaret and Alexandre Douchary, called Zenet, raised over $10 million for Action Contre la Faim.
Teaching: Yes, you heard that right. Twitch can also be used as a teaching platform for people. Broadcasters can hold live video game tutorials, which also allows those watching to interact with the streamer in real time.
Twitch streaming for beginners
In recent times, Twitch streaming has gained tremendous popularity amongst people. It is used for games, promoting creative work, in-life streams, and much more. Streaming can help you gain an audience and also interact with them. It allows you to promote your work to people from all over the world.
"The platform mainly focuses on video game live streaming but offers other categories like music broadcasts, creative content, and "in real life" streams."
To begin streaming, it's necessary that you hold the appropriate equipment to create quality content. If streaming on Twitch is something that you have been looking into, here are nine essential gears that are fit for a beginner to start streaming. Make sure to run some Twitch test streams too to see how your gear works.
Video Cameras: The first and most essential equipment for a streaming set-up is a top-quality video camera. You have to choose the most suitable camera for the content you want to stream. There are entry-level cameras for those who are starting out with streaming. These cameras are lightweight and cheap, perfect for those who cannot spend a chunk at the beginning. These cameras provide good video quality but provided the lighting in the stream area is proper. One can also buy mid-level cameras for better video quality without the need for high-end cameras.
Audio equipment: Having excellent quality audio for your streams is also an essential element required for your streams. If high video quality falls short, the audio can supplement this and allows users to take in the relevant content you want to provide. You can choose audio equipment from three tiers –

Low—Medium Quality: These are usually inbuilt microphones that come with our smartphones or entry-level cameras.
Medium-High quality: These are USB or 3.5mm microphones, or microphones that are inbuilt on professional cameras.
Top quality: Professional microphones: External XLR microphones for the best audio quality.
Computer: To carry out a successful stream, having a PC with high-quality processors is essential. It allows you to run your live stream smoothly without causing any disturbance or interrupting audio or video quality.
Mixing equipment: These are types of equipment that allow you to switch between multiple audio and video sources on a stream. If your content involves the like of music production, mixing equipment is essential for your streams. When purchasing one, look at features such as the number of input and output channels, on/off and mute buttons, external app control, etc.
Encoders: Another essential to help you simplify your stream process is an encoder. It allows you to compress video files so that your streams do not save as individual images but as fluid video. Encoding also helps with file size reduction, reducing buffering, changing the resolution to aspect ratio, etc.
Internet connection: This goes without saying, but for any successful live stream, having a fast and stable internet connection is absolutely necessary. Make sure your connection has a good upload speed (minimum of 25 Mbps) to give you high-quality video streams.
Lighting: A good light setup can help you create better quality streams. With improved lighting, you can create a better focus for your content, which will allow viewers to view your streams clearly. Making use of a well-lit room in your house, or adding portable ring lights, can improve the lighting situation of your stream set up.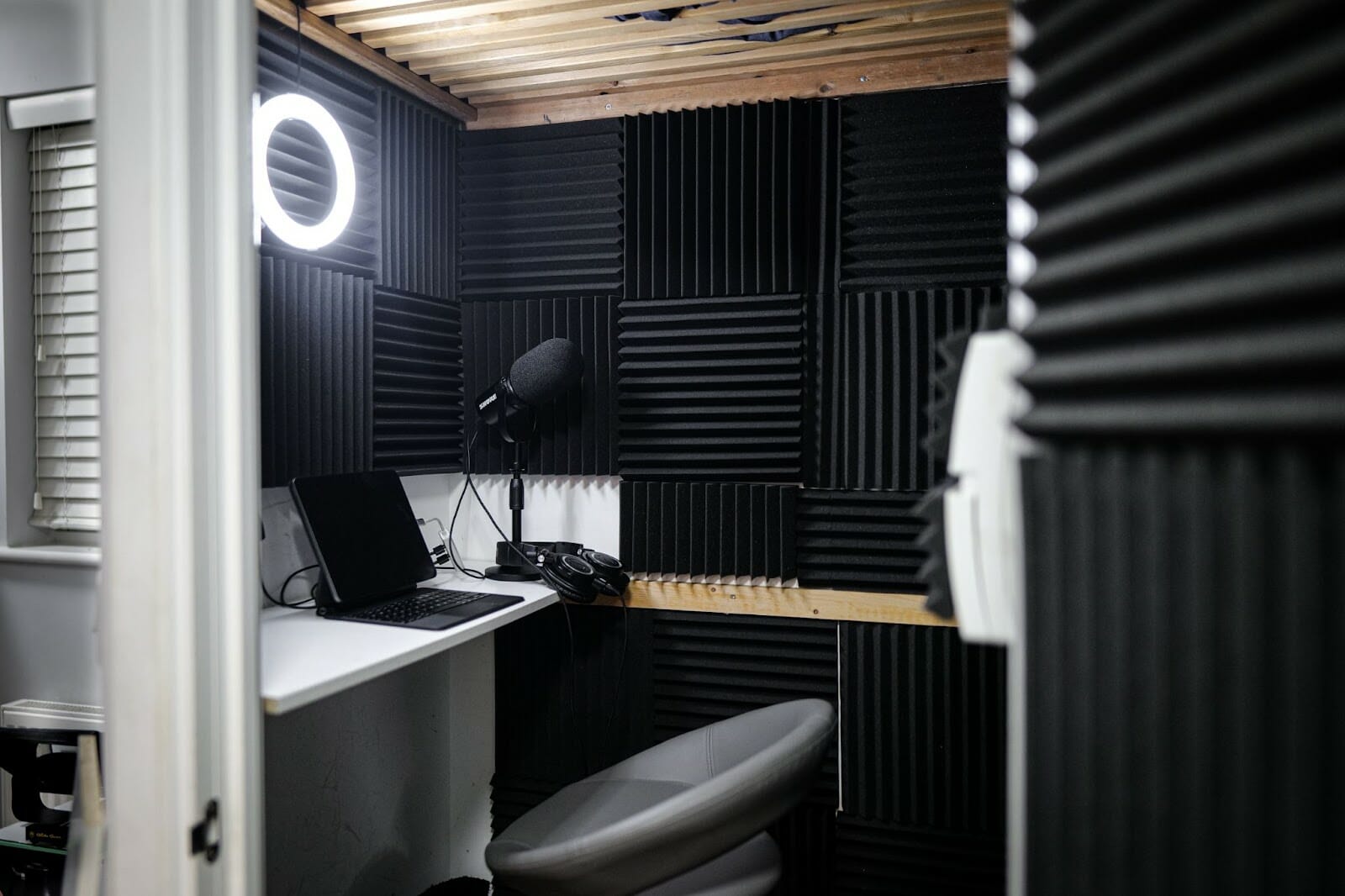 Tripods: If you are using a phone or camera to stream, you need to make sure that the video footage comes out clear and stable. Tripods can help you hold your equipment while you work on the content for your stream.
Headphones: It is essential while streaming as it helps you understand the audio quality of your own stream. You'll be able to hear how the sound comes out to viewers and adjust any settings required to enhance the audio quality.
Conclusion
With the popularity Twitch streaming has gained in recent times, it is an exciting option you can consider when wanting to put your work out to an audience. To make sure you're on the right track to streaming, use this list of essential equipment to create the perfect setup you need for your first Twitch stream.